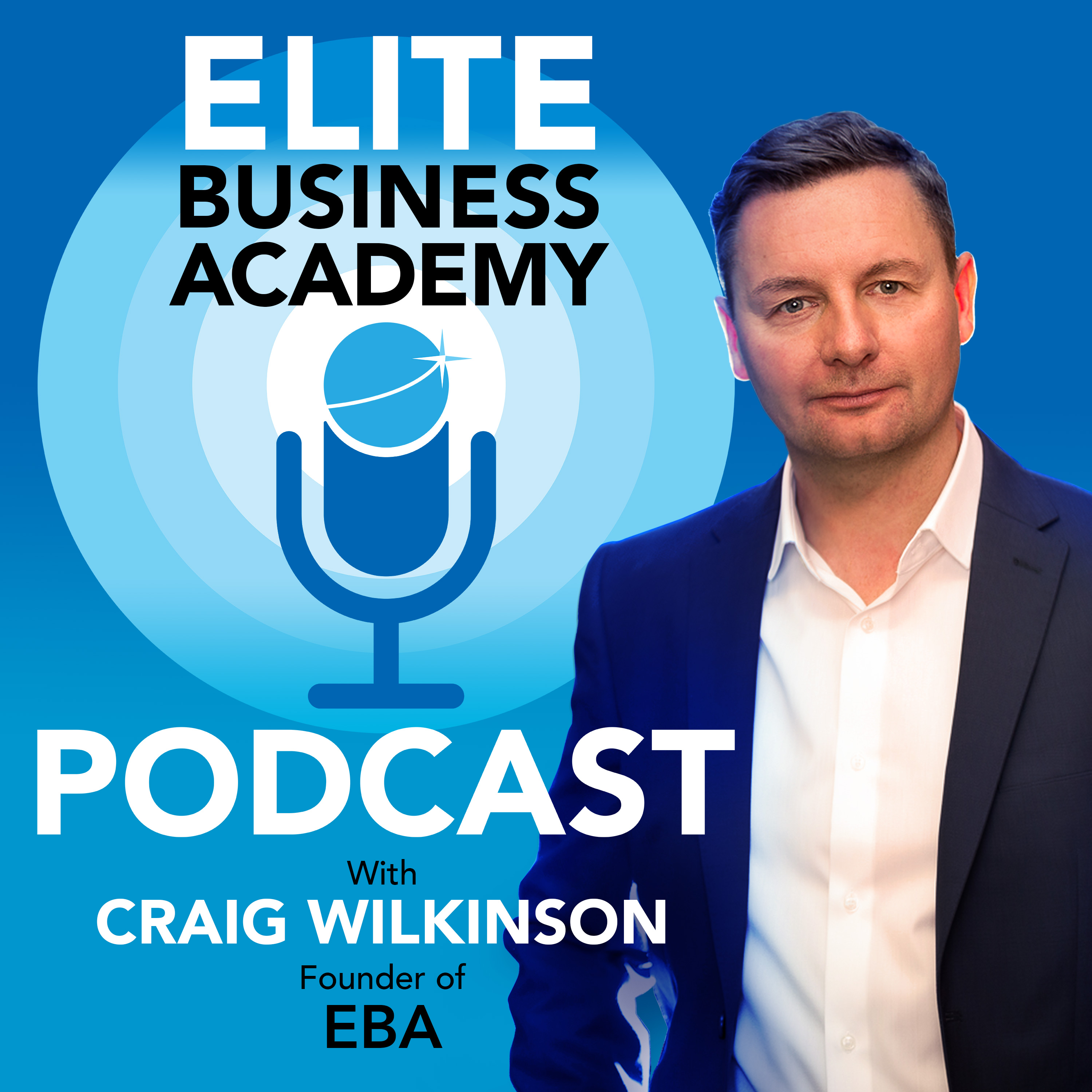 The favourite show for business owners and entrepreneurs to get their weekly fix of motivation & knowledge. Discover powerful strategies on how to build a successful business and techniques to create a positive life. Hosted by motivational speaker, business coach and founder of the EBA Craig Wilkinson
Episodes
Wednesday Dec 27, 2017
Wednesday Dec 27, 2017
In this coaching episode, Craig shares the 9 fundamental areas of life that we must be setting goals for to build a happy, balanced life. He also gives away the 6 Steps to S.M.A.R.T test your goals and the strategy of how to smash and conquer those big goals that you can never seem to hit. He shares how creating a vision board and visualising your goals has helped him to achieve goals that he thought he could never achieve.  
What You Will Learn From Listening To This Podcast 
1. Discover the 9 life goals that you must be setting year 
2. Learn the 6 steps to S.M.A.R.T test your goals 
3. The power of the subconscious mind & visualisation techniques 
5. Why & how to create a vision board 
Thursday Dec 21, 2017
Thursday Dec 21, 2017
Craig shares his story of how he went from being a busy fool business owner working 80+ hours a week in his building company. How his business had taken over his life and the negative effect it was having on his family. This was until he met a business coach who gave him the knowledge and skills that helped Craig to build, grow and sell a hugely successful business. He also shares how he founded the Elite Business Academy in a back street working men's club in Sheffield, England and how the EBA is now helping thousands of people across the globe to build their own successful business and life.


Wednesday Dec 20, 2017
Wednesday Dec 20, 2017
Welcome to the Elite Business Academy Podcast. This episode introduces the EBA and our founder Craig Wilkinson. Craig shares what type of content he will be sharing, who the podcast is aimed at and how you will benefit from subscribing.