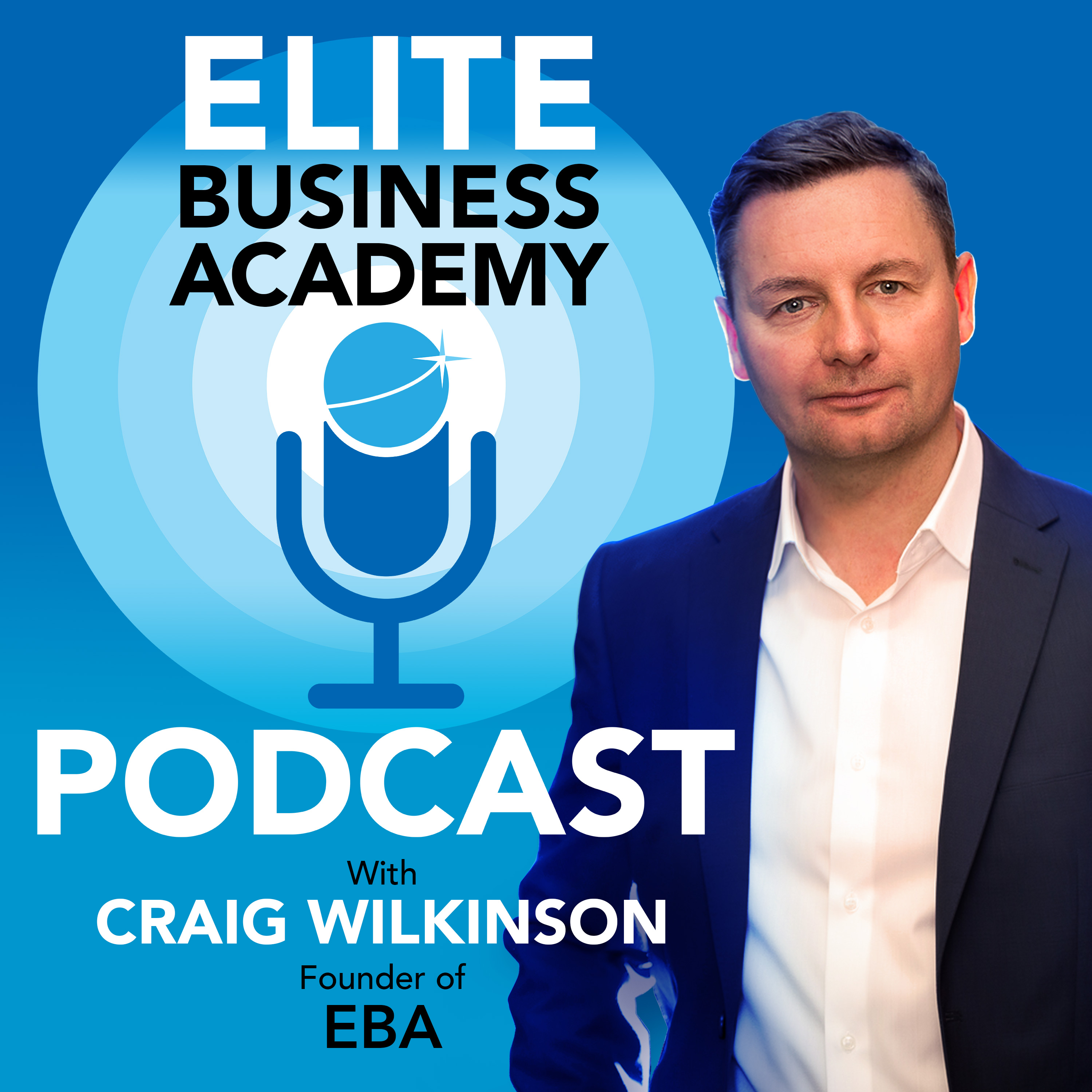 The favourite show for business owners and entrepreneurs to get their weekly fix of motivation & knowledge. Discover powerful strategies on how to build a successful business and techniques to create a positive life. Hosted by motivational speaker, business coach and founder of the EBA Craig Wilkinson
Episodes
Wednesday Jan 29, 2020
Wednesday Jan 29, 2020
In this podcast episode Craig shares with you how he is leading the way on social media by creating compelling marketing content which connects with his target market on an emotional and realistic level. Craig demonstrates how identifying your customers pain points and providing them with the solution to their pain points is key to producing a successful social media marketing campaign and bringing in those warm leads. Learn why its super important to research your content before you create it so you don't waste your time, as we all know, time is money. Finally Craig shares with you how you can take just 1 piece of content and turn it into several pieces of content to maximise the time time you have spent creating that content so you get the most from your efforts. 
What You Will Learn From Listening To This Podcast 
1. Identify who your ideal target market is using the correct 9 characteristics for your business

2. The correct formula that Craig uses to produce his content to make it so it is compelling and emotionally connecting with his audience. 
3. How to use SEO to influence the content you create so you know it's content people are actually searching for
4. The importance of a content marketing plan and how to structure a content marketing plan
5. 5 pieces of content that Craig is making on a weekly basis
6. How to repurpose the content you create so you get more value for the time you spend creating content
7. Here is the link to Hubspot that Craig mentions within the podcast episode: Hubspot.com https://bit.ly/3aDr4Pl 
Subscribe To Our Youtube Channel https://bit.ly/2KWBkbL
Podcast Episode Playlist http://bit.ly/2ElGxlp

Subscribe and Listen To Our Podcast On Your Favourite Apps
Listen and Subscribe through Youtube https://bit.ly/2KWBkbL
Listen and Subscribe through Apple iTunes https://apple.co/2QQLON4
Listen and Subscribe through Podbean for Android devices http://eba.podbean.com/
Listen and Subscribe on our Website https://bit.ly/2TWIduY
Listen and Subscribe through Spotify https://spoti.fi/2LKeH6U
Lets Connect On Social Media
Facebook http://bit.ly/2tZiuZL
Facebook Group and Community http://bit.ly/2xZTfEI
Instagram http://bit.ly/2G80O2S
Twitter http://bit.ly/2GI54Eg
Linkedin http://bit.ly/2DDlwTb
Check Out Our Website For More Business Coaching Videos, Motivational Content and Dates of Our Events http://bit.ly/2J0HbdN
Contact Our Friendly Team 
Email us - Support@EliteBusinessAcademy.co.uk