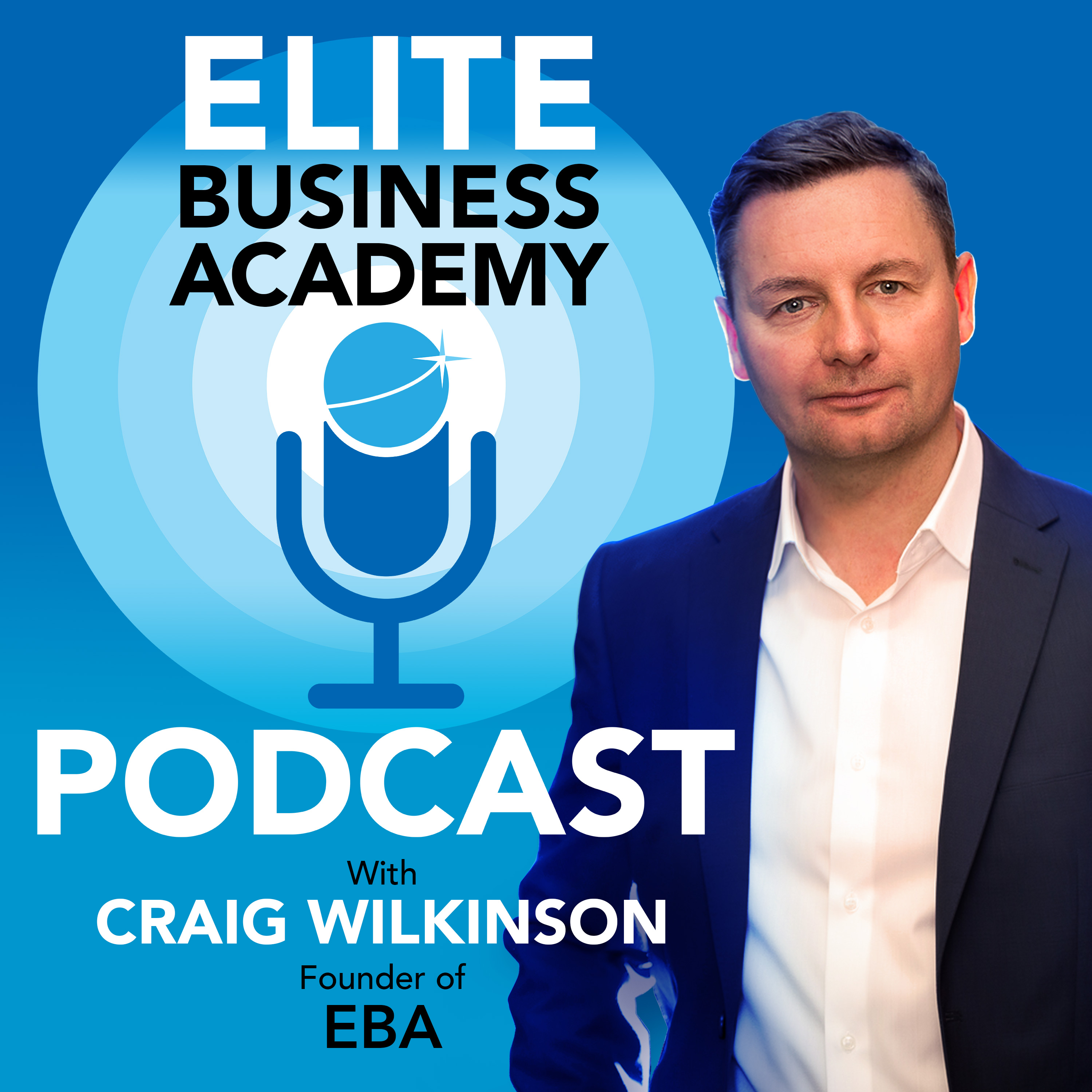 The favourite show for business owners and entrepreneurs to get their weekly fix of motivation & knowledge. Discover powerful strategies on how to build a successful business and techniques to create a positive life. Hosted by motivational speaker, business coach and founder of the EBA Craig Wilkinson
Episodes
Wednesday Feb 24, 2021
Wednesday Feb 24, 2021
When you start up your business it's so exciting isn't it…  You're passionate and enthusiastic and nothing is going to stop your business from being a success and providing you with the life you're dreaming of.
As the business develops, you find there are certain areas of the business you enjoy more than others.  You spend more of your time on these and excel in them.  But what this means in reality is that there are other areas that you bypass and don't invest into.  They're a source of stress and drain time from your already busy day.  You very quickly become a prisoner and slave to your own business!
In this vital coaching session Craig explains the importance of 'TST' and why each element is important in building your business to give you the time freedom you dreamed of.  Without 'TST' you could get stuck, as he did for over ten years, being a busy fool with the pressure of the whole world on your shoulders wondering why on earth you decided to start a business in the first place!
Here is what you will learn from this podcast:
What TST stands for and the formula T+S=T.
The three stages of business growth and how to work out which one you are currently in.
Why it doesn't matter whether you are currently in stage one or two – you need to be focussed on stage three.
The Cycle of Business – what it looks like in stages one and two, and what it needs to look like for stage three to be achieved.
Why systems may not be sexy but are vitally important to your business.
How to get your business to the point of being saleable.
The three steps to flowing out your business processes.
The three types of software you can use to help systemise your business processes.
What automation is and how it can help save you hours of time.
How Zapier can link different pieces of software together to make your automations even more powerful, saving you even more time.
The difference between abdicating to a member of your team and delegating to them – and why one will cost you even more time and money than not employing them in the first place.
How to create a procedure manual and what it should include.
Three different software options for screen recording.
Why scripts are vital for your team and business.
The original vision you had for your business is still there in your mind.  All your dreams of being a success may be slightly jaded, but you know exactly what it would mean to you.
The way to stop the roundabout and get off is not to give in… it's to apply 'TST' and have a business which is systemised, automated and so proceduralised that any new member of your team can be trained quickly and easily and know exactly what is expected of them at all times.
Your business can then run without you.
No more checking emails and taking phone calls on your days off or round the pool on holiday when you should be with your family.  No more worrying about what is happening and whether your customers are getting the right standard of care and attention.
Follow the simple steps in this video and watch your business change.  It will grow in a sustainable way, scaling operations up easily and simply, with the whole team on the same page.
Achieve time freedom… release the ball and chain… and no longer be a prisoner of your own business!  Isn't that the dream!
Subscribe To Our Youtube Channel https://bit.ly/2KWBkbL
Podcast Episode Playlist http://bit.ly/2ElGxlp

Subscribe and Listen To Our Podcast On Your Favourite Apps
Listen and Subscribe through Youtube https://bit.ly/2KWBkbL
Listen and Subscribe through Apple iTunes https://apple.co/2QQLON4
Listen and Subscribe through Podbean for Android devices https://eba.podbean.com/
Listen and Subscribe on our Website https://bit.ly/2TWIduY
Listen and Subscribe through Spotify https://spoti.fi/2LKeH6U
Lets Connect On Social Media
Facebook http://bit.ly/2tZiuZL
Facebook Group and Community http://bit.ly/2xZTfEI
Instagram http://bit.ly/2G80O2S
Twitter http://bit.ly/2GI54Eg
Linkedin http://bit.ly/2DDlwTb
Clubhouse: @CraigWilkinson
Secure your guest ticket to our next EBA LIVE event https://bit.ly/3k8fdwt
Check Out Our Website For More Business Coaching Videos, Motivational Content and Dates of Our Events http://bit.ly/2J0HbdN
Contact Our Friendly Team 
Comments
(1)
To leave or reply to comments, please download free Podbean or