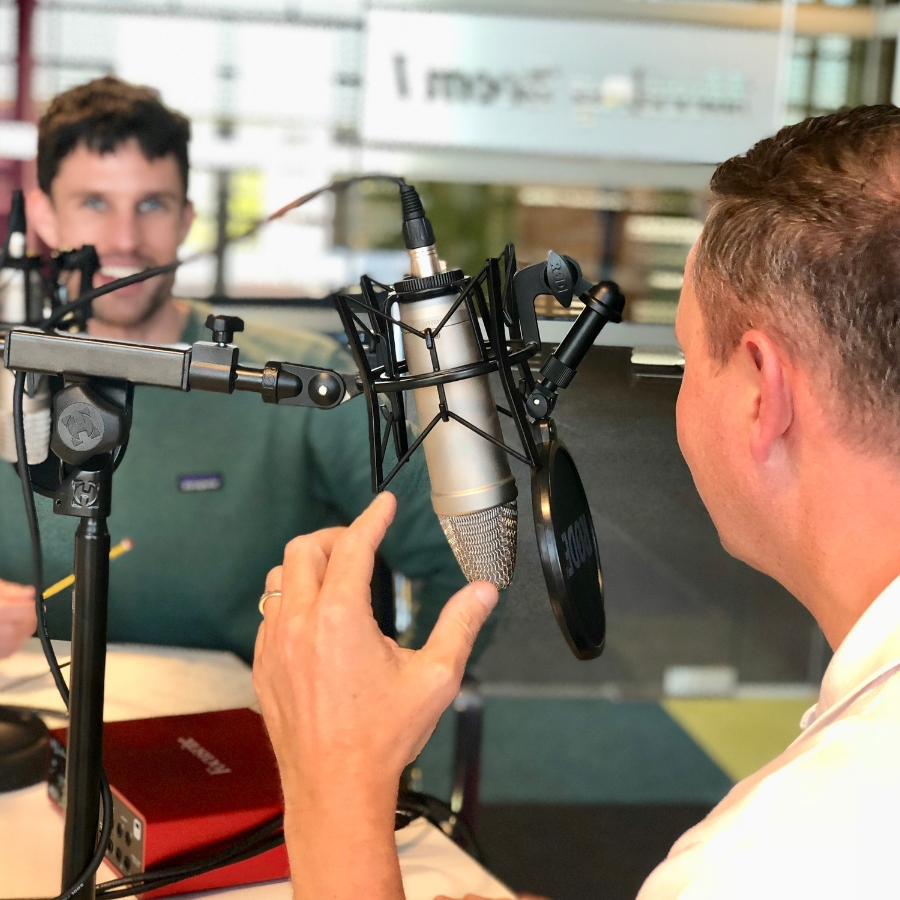 In this podcast episode Craig Interviews award-winning podcast coach Tom Griffin from Splicing Block. Tom shares how easy it is to set up your own podcast channel even if you have no experience in podcasting and have little or no budget. He also shares the benefits to businesses / business owners on having their own podcast show. Having your own podcast show is a fantastic way of getting your knowledge out to the masses. It also positions you as an authority in your industry or profession which ultimately leads to you winning more customer or clients. 
Here is what you will learn from listening to this podcast 
1. The benefits of having your own podcast channel 
2. The equipment you will need to set one up your podcast and get you started
3. The software you will need to record, edit and host your podcast Channel
4. How to attract an audience and get people to listen to your podcast
5. How to structure the content on your podcast in 3 steps  
As you will hear in this episode. Craig has been listing to other influencers podcasts for some time. He understood the value and benefits of having a podcast show but didn't know where to start. So Craig contacted Tom and they started working together on setting up and producing the Elite Business Academy podcast. And what a huge success the show has already been. So grab your earphones and hit the play button and enjoy. 
Contact Tom Griffin Here 
Visit Splicing Blocks Website http://www.splicingblock.com/
Email Tom info@splicingblock.com
Subscribe & Listen To Our Podcast On Your Favourite Apps
Listen & Subscribe through Apple iTunes https://apple.co/2CSQSGG
Listen & Subscribe through Podbean for Android devices http://eba.podbean.com/
Listen & Subscribe through Youtube http://bit.ly/2qnJald
Listen & Subscribe through Spotify https://spoti.fi/2LKeH6U
Join Our Facebook Group & Community
Join the EBA community on our Facebook Group https://www.facebook.com/groups/EliteBusinessAcademy/
Contact Us & Let Us Know What You Would Like Craig To Cover 
Do you have a specific challenge in your business or life that you would like Craig to record a podcast on? If so drop us an email & tell us what you would like us to cover. Email us - Support@EliteBusinessAcademy.co.uk